Breast implant removal surgery involves surgical removal of existing breast implants, generally through pre-existing scars or through a new incision on the breast. A breast lift or mastopexy is a surgical procedure to raise and reshape breasts that sit lower on the chest. This is achieved by removing excess skin and repositioning the nipple and areola higher on the chest wall.
These before and after photographs are of a 26-year-old woman before the removal of her breast implants and breast lift surgery, and again 4 months after Dr Avery removed her breast implants and performed a breast lift.
There are a number of reasons that women choose to remove their implants. These can include: a problematic change in the shape, appearance or feel of the breasts; problems with the breast implants such as rupture or leakage; or simply a change in the desire to have breast implants.
Breast implants add weight to the breast which for some women can produce symptoms that we commonly associate with women with naturally large breasts. In this case, the breast implants were intact but with time the breast position and shape had changed and her preference was to no longer have breast implants.
This patient had removal of her implants with complete capsulectomy (capsulectomy involves removing the scar tissue layer – known as a capsule). The implants were in the submuscular plane (under the muscle), 415cc, textured round implants. During breast implant removal surgery, the breast implants are generally discarded and any tissue or fluid found associated with the breast implants are sent for testing for infection and cancer.
Following the removal, a breast lift was performed to reposition the remaining breast tissue and nipple. The breast skin was tightened by removing excess skin and placing the breast (with the nipple and areola) in a higher position.
Breast lift surgery results in a scar commonly referred to as an 'anchor scar.' The scar is located around the outside of the areola, which has been reduced in diameter, as well as extending from the 6'oclock position of the areola down the front of the breast joining a scar in the infra-mammary fold. It is important to note that while there is a scar around the areola, the areola remains attached to the breast with the skin being adjusted around it.
At Avery we offer Healite LED light therapy to our surgical patients to assist with scar minimisation and although these scars will be red immediately following surgery, they will mature over the next 6-12 months and fade well on most people.
The team at Avery are here for you throughout every step of your journey. To help you with your initial research before deciding to go ahead with surgery, you can discover our wonderful patients' journeys here.
You can also see more before and after images, here. Dr Avery has extensive experience performing surgery and as we take our patients' privacy very seriously, we do not display our full gallery online. All patients with photographs in the gallery have provided written consent.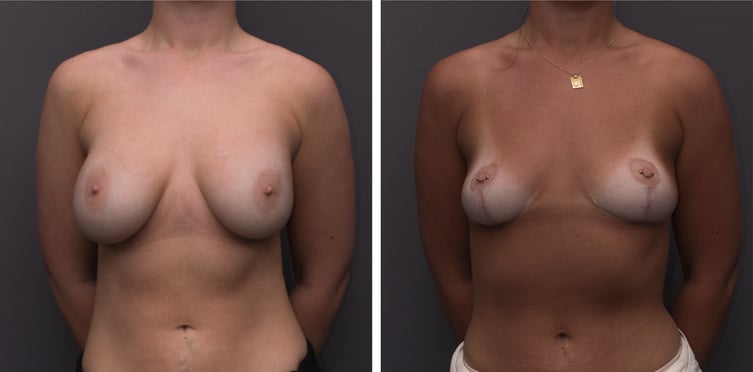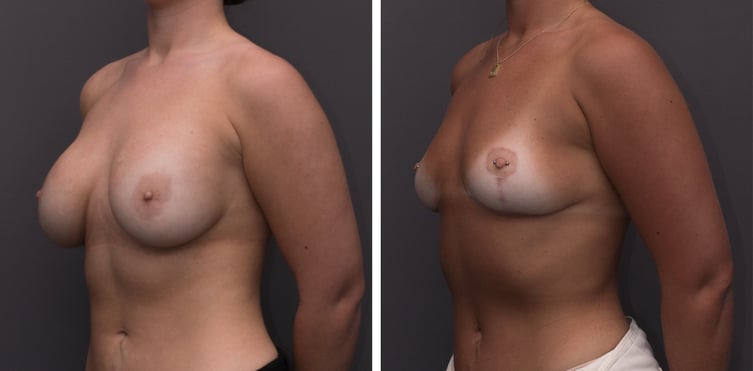 Any surgical or invasive procedure carries risks. Before proceeding with any surgery, it is advisable to seek a second opinion from an appropriately qualified medical practitioner such as a Plastic Surgeon.
Plastic Surgeon is a regulated term that can only be used by surgeons who have completed specialty training within plastic surgery and are Fellows of the Royal Australasian College of Surgeons (FRACS). The specialty training undertaken by Plastic Surgeons includes the surgical skills required for excellence in aesthetic surgery.