An abdominoplasty (tummy tuck) is a surgical procedure that aims to reduce excess loose skin, primarily from the lower part of the abdomen or stomach, as well as tightening the remaining skin.
These photographs depict pre and 5-month post-operative photos of a 50-year-old mother of two who chose to have an abdominoplasty. In addition to having two children she had recently lost 13kg, which given her small frame corresponded to a change in over 5 BMI points.
BMI or Body Mass Index is one way of considering where someone might sit on a healthy weight range scale, taking into account their height. A change of 5 BMI points may be enough to contribute to lose abdominal skin.
In smaller framed individuals if there is underlying separation of the abdominal muscles this will also contribute to a rounded appearance of the abdominal profile.
The patient's goals for surgery, in addition to addressing symptoms associated with skin excess, were to simply feel comfortable wearing clothing of her choice. Therefore, 930g of skin and fat was removed from the lower abdomen, essentially from between the belly button down to where a C-section scar would be. An additional 150mL of fat was removed by liposuction to help shape the final result. During the abdominoplasty 3cm of rectus divarication (separated muscles) was also repaired.
The team at Avery are here for you throughout every step of your journey. To help you with your initial research before deciding to go ahead with surgery, you can discover our wonderful patients' journeys here.
You can also see more of before and after images, here. Dr Avery has extensive experience performing surgery and as we take our patients' privacy very seriously, we do not display our full gallery online. All patients with photographs in the gallery have provided written consent.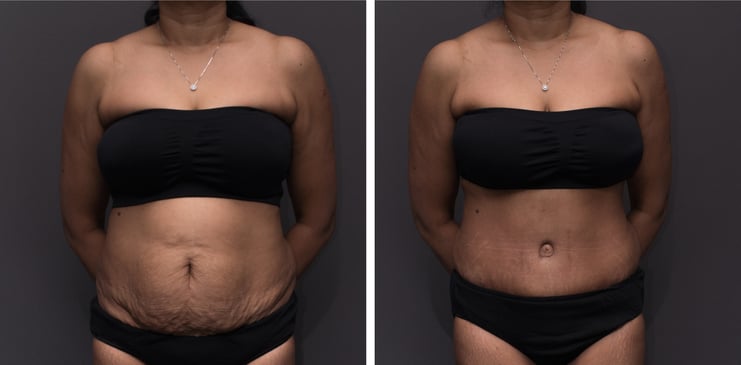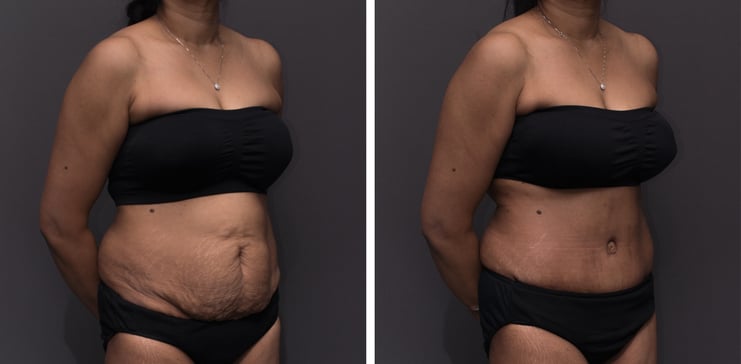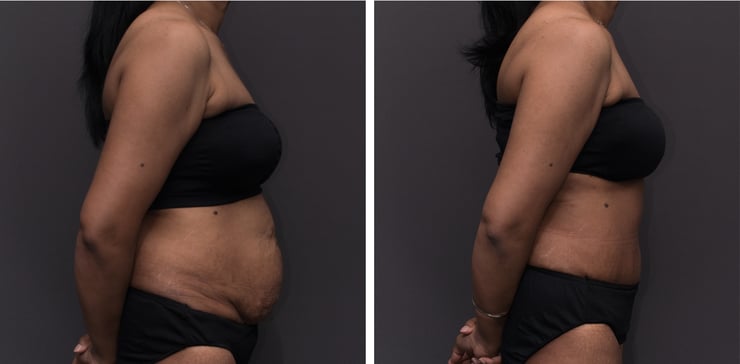 These photos are of a real patient of Dr Avery's who has given their consent for their photos to be shown.
Please note that individual results will vary, and all surgeries have associated risks. Before proceeding with any surgery, it is advisable to seek a second opinion from an appropriately qualified medical practitioner such as a Plastic Surgeon.
Plastic Surgeon is a regulated term that can only be used by surgeons who have completed specialty training within plastic surgery and are Fellows of the Royal Australasian College of Surgeons (FRACS). The specialty training undertaken by Plastic Surgeons includes the surgical skills required for excellence in aesthetic surgery.